Introduction to Coco Nutshake
Standing around in the sun at the beach all day can really work up an appetite. There's rarely any real food to find apart from a few fast-food stands.
Coco Nutshake is a fun simple game with beautiful graphics and a fun gameplay loop that is easy to pick up and enjoy.
It is an arcade game with no deep story but it has really addictive gameplay that will always keep you wanting to beat your high score at every chance you get.
Its addictiveness comes from its beautiful, pixelated art style with characters being very well drawn and environments looking gorgeous gluing you to the screen.
The main character of the story is a young barista who saw an opportunity to make a quick buck by opening a milkshake stand at a very strategic location, by the beach.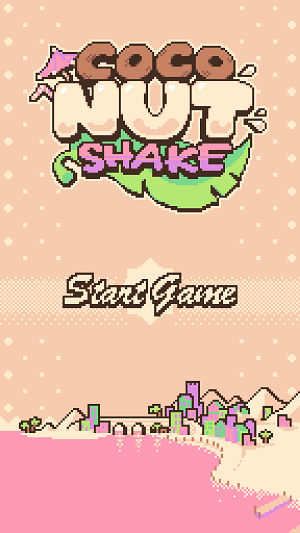 Her plans go well and she slowly begins to make a killing selling delicious milkshakes to thirsty beachgoers.
The pleasure of Coco Nutshake again goes back to its very addictive gameplay. As it is an arcade game, the main goal is to score as many points as you can in each level to beat your high score and rise up the leaderboards.
There has to be a challenge though to make the game interesting and in Coco Nutshake there is a big hurdle you have to get over to keep making milkshakes.
Our barista can only make one milkshake at a time and each milkshake takes a lot of energy. If you overwork her before the cooldown meter goes down she will get exhausted and call it a day ending the level.
The gameplay loop is really easy to pick up and will only take a couple of minutes to get used to for people not used to this style of game.
Its addictiveness can be compared to games like Flappy Bird, an arcade game that blew up in popularity due to its simple yet effective game mechanics
How to Play Coco Nutshake
In Coco Nutshake you will need to work together with the barista to make milkshakes
You get to help in making each milkshake as different customers each time
Motivate the barista when she gets tired of making milkshakes for a higher score
Don't overwork the barista as she will get tired of preparing the milkshakes and stop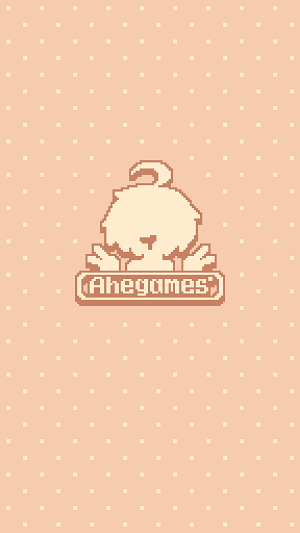 Use the different filters to change the angle of the stand
Time yourself perfectly to keep making milkshakes
Keep trying to beat your previous high score and see how far you can go.
Check the online leaderboards and see how well you rank against other players
Exciting Features to Look Out for in Coco Nutshake
The art direction in Coco Nutshake is nothing short of stunning, the way icons, characters, environments and animations appear are all very satisfying. The game looks a lot like the old games you would find at your local arcade and brings about a sense of nostalgia for players who got to enjoy games with a similar style. The animations are especially well done with the preparation process being incredibly satisfying to watch.
Similarly to other arcade games, Coco Nutshake can be enjoyed for as long as you can keep going. The game has a points system that tallies your score for each level and keeps track of your progress with every attempt.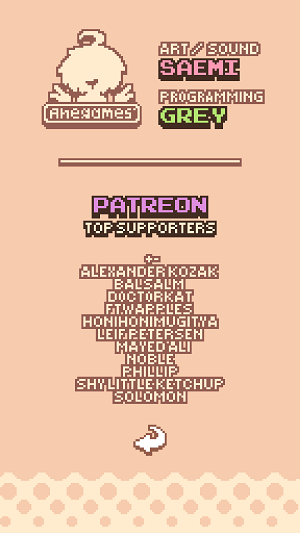 Each time you break your previous record you will be rewarded and keep climbing up the leaderboards. The lack of a story also makes this possible to hop into at any time without having to commit to a deep story.
A tried and true formula by the arcade game genre returns in Coco Nutshake for Android and is executed perfectly here. Arcade games are crafted to grab your attention and are always meant to keep you wanting to do better with each attempt and Coco Nutshake does just that. Each time you fail to hit your high score will challenge you to keep going making it incredibly addictive.
It would only take you about 5 minutes to understand everything about how the game works including the rules and controls. The slight learning curve makes it accessible to anyone who has ever played any kind of game removing the barrier of entry.
Useful tips for Features of Coco Nutshake
The game encourages you to always do better than your last attempt to improve your standing in the online leaderboards as well as beat your own personal best. The more you play the better you can get so try and maximize your potential as much as you can.
The game doesn't have a traditional cool-down meter but will instead require you to check for any discomfort from the barista. Whenever she's exhausted she will stop making milkshakes and the level will end with whatever points you have and leave you with a score.
Coco Nutshake download shakes things up a bit by introducing different shades and filters that will change to the posture of the barista and the surrounding world. You will have 4 filters at the beginning but you will be able to change them up as you go along.
Coco Nutshake Download
The simple addictive gameplay of Coco Nutshake makes this a really good time-waster that you can pick up on the go and lose yourself in. The game is not wildly complicated and doesn't need someone to have a lot of gaming experience to have a good time.
Conclusion
Download Coco Nutshake for Android right now and try and see how far you can get before getting completely mesmerized by its nostalgic 2D graphics and addicted to its fun gameplay loop.