Detailed Description of Hailey's Treasure Adventure
Hailey's Treasure Adventure for Android is an adventure game that challenges players to complete a series of puzzles and circumvent obstacles as they search for hidden treasures. The journey takes players through underground mines, over rocky terrain, and across other challenging environments.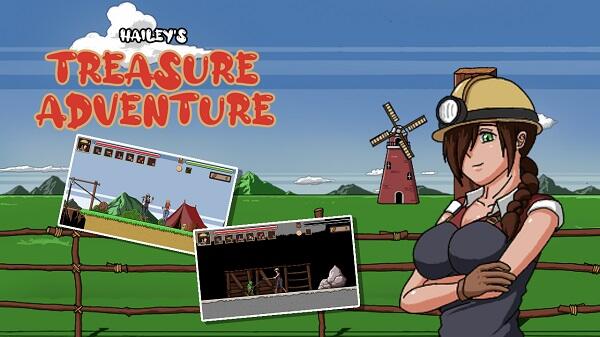 Additionally, this game requires players to possess keen problem-solving skills and a strong sense of determination. They must think quickly on their feet and adapt to changing situations. This way, you will collect valuable gems, unlock new areas, and become a true mining legend!
Even better, the game has high-quality graphics, making it easier to tackle intricate puzzles. The well-rendered visuals ensure you're completely absorbed in this captivating adventure game.
Hailey's Treasure Adventure 2023 - Storyline
When Hailey's father went missing while on a mining expedition, she knew she had no choice but to take matters into her own hands. As a diligent girl, she is determined to help her sister survive the difficulties of their parent's absence.
Just when things were shaping up, she learns that her father owed a large debt to a dangerous crime boss. This man gives Hailey two options: find a hidden treasure and pay back her father's debt, or marry him.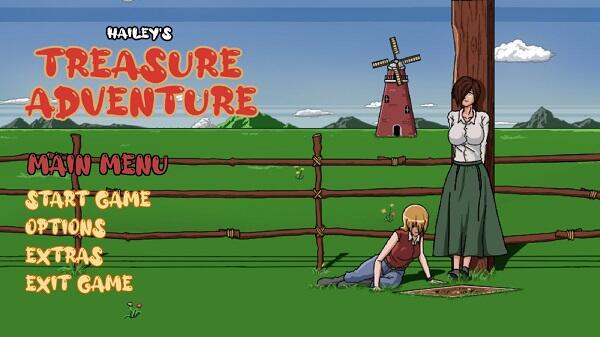 Hailey chooses the former and embarks on a dangerous adventure to locate the treasure and save her family. Along the way, she will encounter many malicious foes, some of whom will stop at nothing to prevent her from success.
However, she is determined to succeed, no matter what. Will you join her on this epic adventure and help Hailey locate the hidden treasure? Or will you let it slip away from your grasp? The choice is yours!
Gameplay Description/ Game Mechanics
In Hailey's Treasure Adventure, players must guide Hailey through a series of complex environments full of obstacles and enemies. The gameplay is fast-paced and requires quick reactions, as you must avoid traps and defeat enemies along the way.
To overcome these challenges, you must use your problem-solving skills to solve puzzles and overcome obstacles. This can involve using items in the environment, deciphering clues, jumping, and more.
Additionally, you will have maps that provide valuable information and help you track down the treasure. Ensure you get all the tips and hints you can, as they will be vital to your success. They will also help you stay organized and avoid getting lost in the mines.
Features of Hailey's Treasure Adventure Download
Friendly User Interface. This game is uncluttered and easy to navigate, making it ideal for beginner and casual gamers. You will find it simple to move around your character as you complete tasks and overcome challenges.
Beautiful Visuals. Navigating the complex mines would be difficult without the well-rendered graphics in this game. The vibrant colors and intricate details make it easy to focus on your challenges and stay aware of your surroundings.
Huge Rewards. As you play, you will collect valuable gems that can be used to unlock new areas and gain powerful equipment. This makes the game more exciting and gives you plenty of motivation to succeed.
Well-Detailed Maps. This game features detailed maps that help you navigate the mines easily and track down any clues or hidden treasures. With these handy tools, you'll certainly succeed in this dangerous adventure.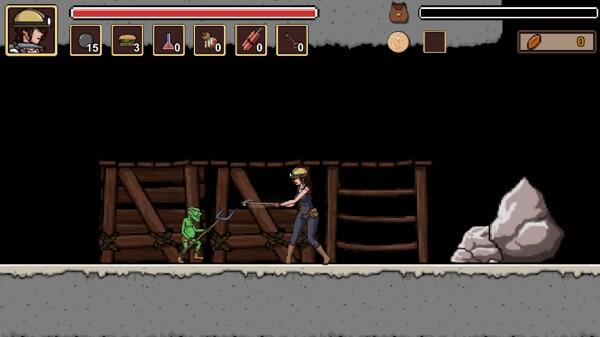 Many Levels. The developer designed this game to offer countless hours of fun & excitement. You will encounter many unforgiving levels, each filled with unique challenges to overcome. This way, you will stay engaged for many hours and become the ultimate mining legend.
Numerous Skins. You will access different skins as you play, allowing you to customize your character and make the game fun. From classic treasures to stylish new outfits, there are many great options for customizing your character and enjoying even more in-game rewards.
Lots of Tools & Weapons. As you progress through the mines, you will unlock powerful tools and weapons to take down your enemies. These can range from swords to bows & arrows, giving you plenty of options for defeating even the most dangerous foes.
Hailey's Treasure Adventure New Version - What's New?
New Enemies. This game features a variety of challenging enemies, each with unique abilities that must be overcome. From sneaky ghosts to powerful bosses, you will encounter many foes on your journey to locate the treasure. Be particularly careful with zombies, spiders, and skeletons.
12+ More Animations. This game features a robust animation system with over 12 new animations. These are designed to make the gameplay more engaging and responsive, allowing you to experience fast-paced action at all times. They include Honey Maker, 3P-Spiders, Mantis, Head Hunter, 4P/5P Goblins, Golem, and Zombies.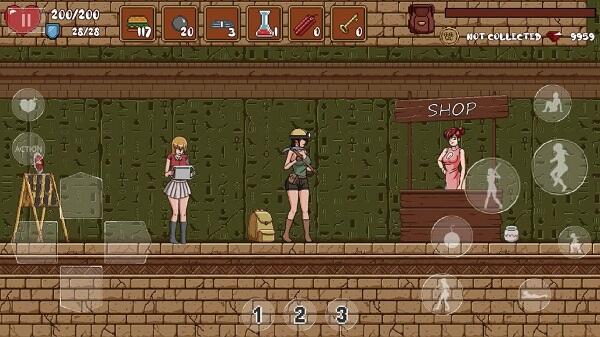 Additional Rewards & Perks. As you unlock new levels, collect valuable gems that can be used to purchase additional rewards and perks. These range from health potions to powerful new weapons and armor, giving you even more incentive to keep playing.
Teleportation. The teleportation function lets you move from one area to another instantly, saving you valuable time and energy as you explore the mines. This is a handy feature that will keep things exciting and ensure you are always ready for the next challenge.
Pros and Cons Hailey's Treasure Adventure for Android
Pros
This game is fun and full of exploration and hidden secrets. You will encounter many obstacles to overcome with strategy, skill, and quick thinking.
It is optimized for mobile devices and is easy to download.
It is free to play, although some items can be purchased for real money. This allows you to upgrade your gear and tactics at any time.
The game is regularly updated. For example, the introduction of more enemies, Hailey's swimsuit abilities, and new animations are just a few of the recent updates that have greatly improved this game.
Cons
Some players might find the game a bit too challenging at times, especially when dealing with tough opponents like skeletons and zombies.
Exceptional Tips for Winning Hailey's Treasure Adventure
Take your time, especially when first playing the game.
Pay close attention to the map and use different tools to help you find hidden gems and other crucial items.
Upgrade your gear regularly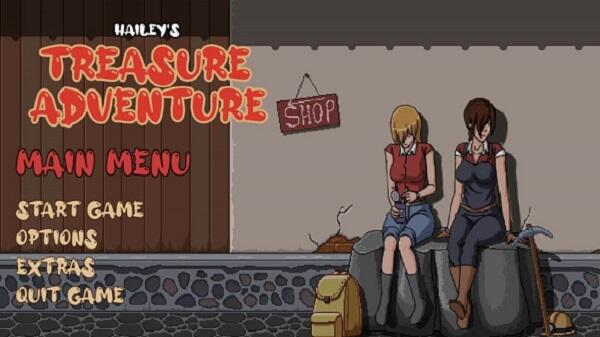 Be prepared for tough battles and use your teleportation ability to move quickly from one area to another. This will help you avoid danger and keep your energy levels high.
Always use the best weapons, armor, and tools to ensure a higher chance of success.
Rely on strategy and quick thinking to overcome even difficult opponents like skeletons and zombies.
Conclusion
Hailey's Treasure Adventure is an excellent Android game for exploration and treasure hunting for fans. You must act quickly and use your wits to navigate dangerous areas, overcome obstacles, and locate hidden gems.
This is a fun game that is well-suited for mobile devices and will provide you with plenty of hours of gameplay. It's free, there are no annoying ads or pop-ups, and it's regularly updated to keep things exciting. As such, you can be sure to have an exciting and rewarding gaming experience.